=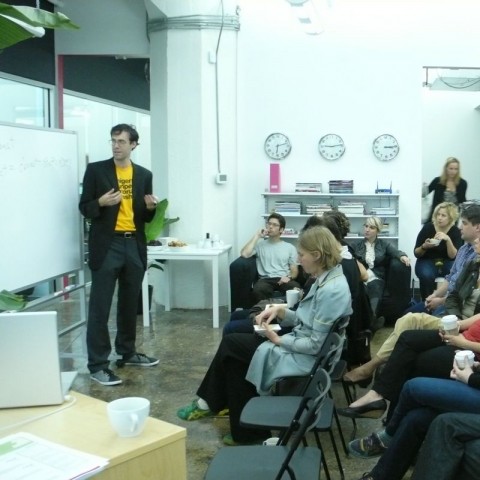 Today's 'Creative Mornings' was a big success. We had a great turn-out and enjoyed a fantastic breakfast sponsored by our host HUGE.
Creative Mornings Co-Host Carl Collins spoke on the fascinating topic 'Unproduct'. (We are converting the video of Carl's presentation and hope to have it up early next week!)
Pictures of the event can be seen here. Wave to our virtual guest Joe Bauldoff!
Mark your calendars, our next Creative Mornings will be on November 14th. Topic and venue will be announced shortly.
UPDATE: Carl just sent over some links to articles and sites/services related to 'Unproduct'.
Rusell Davies
Design Week on Unproduct
Tiki-tag
Re-shirt
Nike+
Nike+ – WordPress extensinon