We are having a relaxing day at home, trying to fight off Ella's fever. Here are Ella's favorite fever remedies:
Chillin' With Pingu. What a fitting title! (Current watch count since this am: 2.5)
How to Catch a Star, Oliver Jeffers. (Current read count since this am: 7)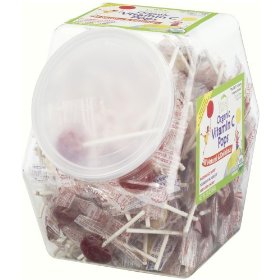 Organic Vitamin C Lollipops. Best cold/fever medicine ever, according to little Ella.
What secret remedies do you have?