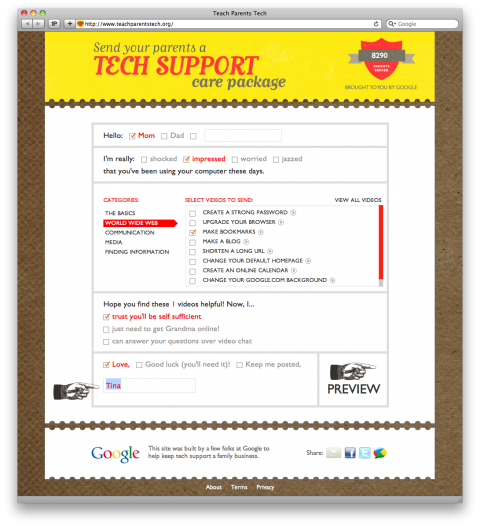 Every December, millions of tech-savvy young people descend on their homes only to arrive to a long list of tech support issues that their parents need help with. A few Googlers thought there had to be a better way that would save all a few hours each December…
The result of their brainstorm was TeachParentsTech.org, a site that allows you to select any number of simple tech support videos to send to mom, dad or uncle Vinnie.
Brilliant. Made me smile!
(via @shiflett)