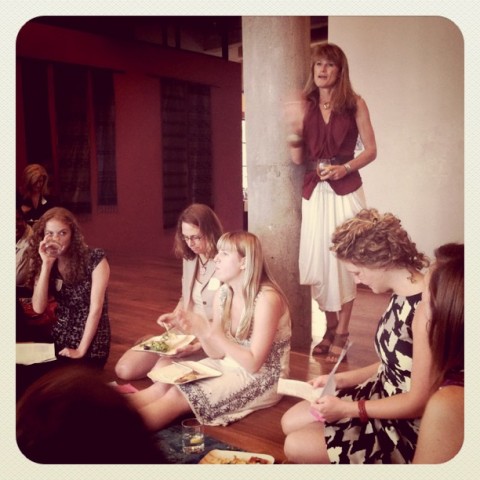 Last night I had the honor to attend a Womens Salon organized by Acumen Fund founder Jacqueline Novgratz. At the event, we were asked to answer the following question:
If you could go back and change one decision in your life, what would it be?
I wish I would have embraced and trusted the entrepreneurial side in me earlier. If only I would have started my design studio BEFORE I had my first kid. For some reason I thought I first need to get a good 6 years of experience working for others until I could do it on my own. That's not the case! You learn so much, and so much faster, when you are your own boss. And there is really nothing like working for yourself. When you're younger, you have so much more flexibility. You can easily keep your overhead low and you can work late if necessary. I made it work, starting my first business when I had my daugther, but it could have been a much easier experience would I have started earlier. In my next life, I'll be starting my first company in my early 20s.
What about you?