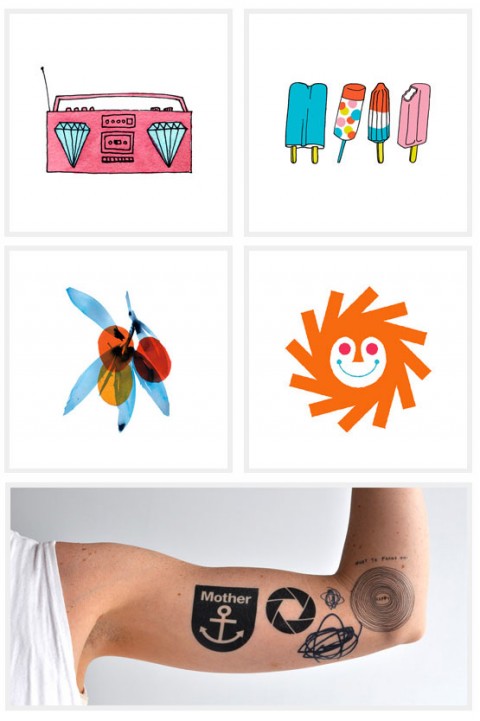 We just uploaded new summer Tattlys and added an All Black Set!
With the Mango and the SunSmile we are welcoming two new artists to the Tattly Family: Stina Persson and Jim Datz. The Boombox is by Marc Johns and the Popsicles are by Julia Rothman.
Tattly is a designy temporary tattoo store that I launched 4 weeks ago and that is making me (and my kids) sooo happy! At this point, we are adding new designs by amazing designers approx every other week.
Tattly is possible because of my all star team that consists of Rusty (business brain extraordinnaire), Yoko (design goddess), Juan (fulfillment champ) and Kevin (temporary tattoo model).
PLEASE NOTE: We do not take submissions at this point, I am very sorry. And we are also not able to offer custom Tattlys. We might do both sometime down the road, just keep in mind, we *just* launched!