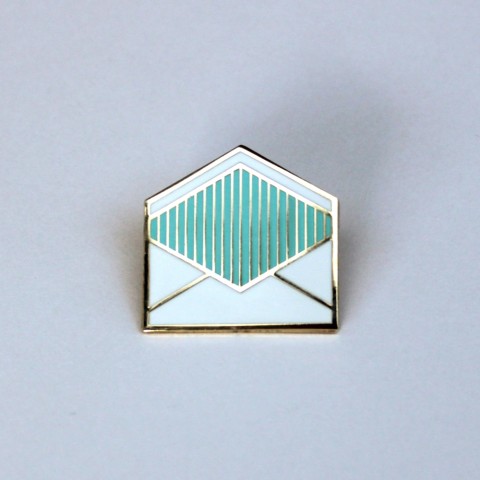 You know what makes me happy? Anything that celebrates analog mail! In this case, this beautiful Enamel Envelope Pin.
What makes me even happier is that this is a personal project by my Tattly Team member Sarah Anderson. She had the idea for the pins, designed them, had them made, set up a site, and boom, she is in business. I love the internets and friends that embrace the opportunities it brings. Yay for side projects!
Now, go buy a pin, yes?