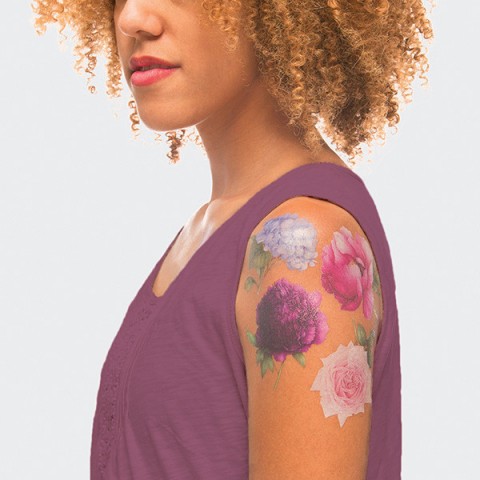 I can barely contain my excitement over the launch of Tattly's first scented tattoos. The Perennial Set launched yesterday, featuring sumptuous florals by French watercolor artist Vincent Jeannerot.
Their unique fragrance was created in collaboration with Agilex Fragrances, and includes notes of Dewy Fuchsia Petals, Pink Poppies, Ylang Ylang, and Poplar Wood. Next time, instead of a bouquet of flowers for that special someone, bring a Perennial Set instead.
Work at a fragrance house or beauty company? We also do custom tattoos with fragrance.