A big thank you to Peculiar Prompts for sponsoring my blog this week.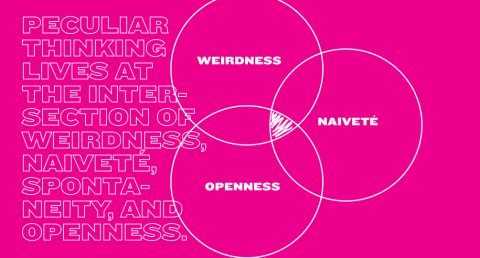 Looking for a mindful way to spark your creativity? Need an excuse to get a little weird?
Peculiar Prompts is for you. This free download includes 365 prompts for exploring, making, thinking, and writing, like…
– Prompt 080: Sketch the blueprint of your childhood home from memory.
– Prompt 052: Make a flip book about something that happened to you today.
– Prompt 130: Watch a feature-length film before work.
Peculiar Prompts is the brainchild of social entrepreneur and educator Matthew Manos and organizational consultant and coach Austin Bauer.
BONUS: Anyone who downloads Peculiar Prompts this week will be eligible to win one of three coaching sessions with the authors along with a custom box of Peculiar Thinking materials sent directly to you.