A big thank you to Tempo for sponsoring my blog this week. I use and *love* their minimal email client.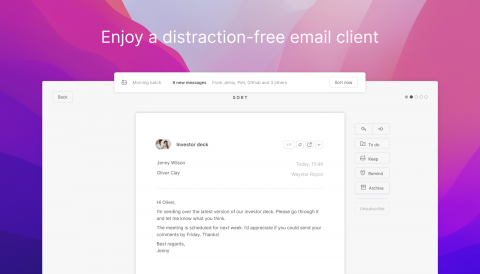 Tempo is reimagining the email client as a place to help you focus and build better routines. Designed around minimalist ideals – a calming interface sets the tone for a set of unique features to help remove email anxiety and let you feel in control.
We have a dedicated space to keep newsletters neatly separated from the rest of your inbox so that you can read SwissMiss posts — and all your other newsletters— in peace. SwissMiss readers can try out Tempo at no cost. Start your free trial today.