Sean Coon, Mr. Experience Designer Extraordinaire, pulled me into an exciting CMS tool project as the lead interface designer. Lucky me. It's a pleasure to be working with such talented and smart people like Sean. The client is based in Knoxville Tennessee and that's where I am broadcasting from right now. (Thank you Holiday Inn Wi-fi!)
After a successful presentation with the client (yay!) Sean and I headed downtown Knoxville to check out Yee-haw Industries. My heartrate went up, in a good way, the minute we walked into this letterpress print shop. I felt like a kid in a candy store! Yee-haw indeed.
The Yee-haw peeps were cool enough to let me walk around the entire shop and take shots. I guess it paid off, as I completely fell in love with this huge YEP/NOPE print, by Bryan C. Baker. I wish I could have bought the entire series.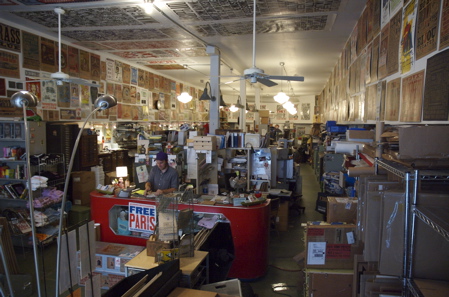 If you're ever in the Knoxville area, make sure to pay these guys a visit. They not only sell cool posters, but also lots of fantastic small gift tag cards, tshirts and regular greeting cards. Here are a few of the ones I picked up, as I am a firm believer of stacking cards at home, 'just in case'…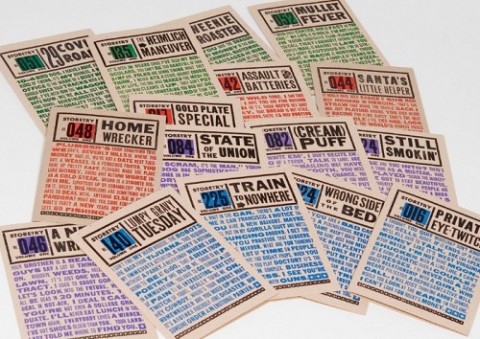 Yee-haw industries, downtown Knoxville.