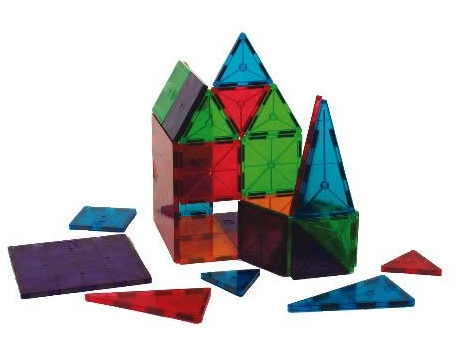 I am being asked a lot what my alltime favorite kids toy is and my answer is always: Magna-Tiles. We have two sets and play with it *every single day*. And yes, when I say 'we', I mean 'we'. G and I often times start building our own structures after Ella's gone to bed. Just last week my brother-in-law was visiting and he built completely new structures that we hadn't thought of yet. (Of course, he's an architect by trade!)
Yes, they are on the expensive side but are worth EVERY single penny. We have played with our sets for over 1.5 year now and are still not tired of it.
If you need a gift for a little one, Magna-Tiles is the way to go. Trust me.