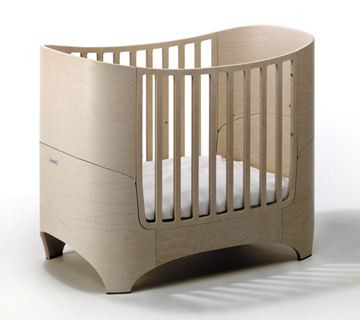 The unbelievably beautiful Leander crib/toddler bed is now available in the U.S. Some of you might remember my earlier post. G and I discovered it about a year ago during a trip to Berlin. We were so frustrated when we learned that it wasn't approved for the U.S market yet.
It's a beauty of a crib. And yes, it's expensive.
UPDATE: It is still NOT available in the U.S. That online store is in Australia. Sorry for the confusion. Thank you Greg for clarifying. Maybe it will become available to the U.S market when Ella goes off to college.
(thank you susanna)