The mighty Saentis. Today we got to enjoy it in its full glory. Most of the times G hears me say: "This is where you could see the Saentis now, if it wasn't covered in clouds!"
It keeps amazing me how engrained graphic design is into swiss culture. Check this old-school but awesome logo of a small regional butcher.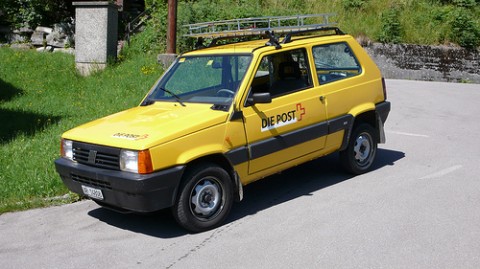 Some things haven't changed since I've left this place: They still use old Fiat Panda's for the mail delivery in my hometown.
Helvetica E-V-E-R-Y-W-H-E-R-E-! (picture above taken at the Freibad Teufen)