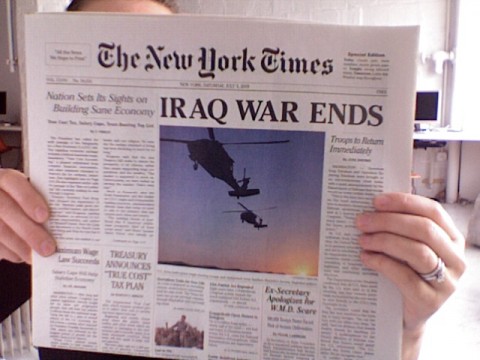 My office mate Jennifer had a NewYorkTimes sitting on her desk stating that the Iraq war ended. Could it really be? Could this month get any better? It turns out, it's a special edition NYTimes that covers all the good news the NYTimes would like to write about: nytimes-se.com. On their online version it reads:
This special edition of The New York Times comes from a future in which we are accomplishing what we know today to be possible.The dozens of volunteer citizens who produced this paper spent the last eight years dreaming of a better world for themselves, their friends, and any descendants they might end up having. Today, that better world, though still very far away, is finally possible — but only if millions of us demand it, and finally force our government to do its job. …
UPDATE: It's an elaborate hoax. Read all about it here.