Last November, one of my readers, Bryn, was faced with the challenge of choosing a birthday present for her man. Since he's been hers for a long time, she tried most of the possible gift categories on him before. What would make him truly happy?
She thought of all the little to-do's, house annoyances, tasks and errands that pile up and nag him every time they come to mind. She decided to make a list of all those things — and do them. Thereby giving him: Peace Of Mind.
Wonderful! See all the images here.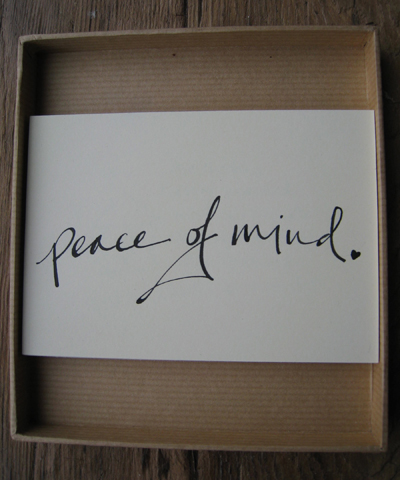 pg">