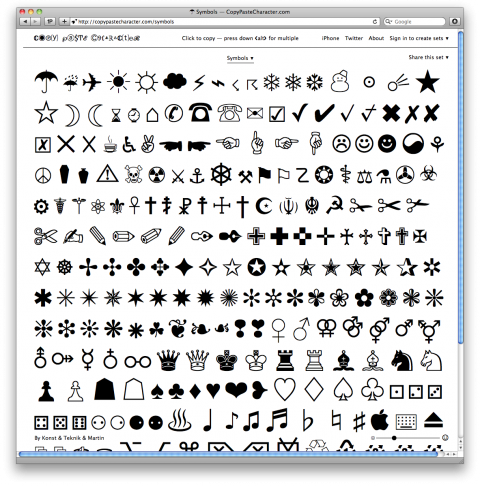 Copy Paste Character did an impressive update to their site. Lots of new and helpful functionality. Plus, they launched an iPhone App.
Copy Paste Character let's you copy the 'hidden' characters that come with the computer's typefaces, so you can paste them into emails, tweets, text documents, forums and whatever else you might need to spice up with an extra ♔, ฿ or, ❒.
Copy Paste Character is developed in Stockholm, Sweden, by Konst & Teknik & Martin.