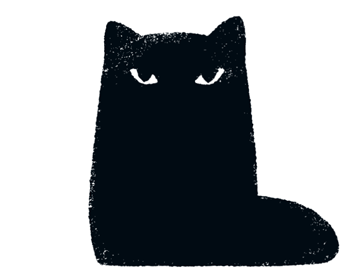 Illustration by Måns Swanberg
– Quip aims to change the electric toothbrush game.
– 'Distraction is a kind of obesity of the mind'
– I want to stay here.
– Six Shortcuts For Formatting Data In Excel
– Interesting answers on this Quora thread: How do you know you are on the right path in your life? (via)
– 13 vegetables that you can regrow again and again
– This made me laugh: Why Is Your Millennial Crying? (via)
– CMYK Necklace: For your print designer friend.
– SelfControl app helps you avoid distracting websites.
– A genius (and gentle) way to teach your child not to interrupt
– Loving these geometric rings.
– Nice new SOMA pitcher.
– A giant, creepy, realistic wool cat hat you can wear as a mask
– Design-y catnip: Goodnip. There's a market for everything.
– Currently enjoying this book: How to Be Useful: A Beginner's Guide to Not Hating Work
– My studiomate Måns is a man of many talents. I just discovered his musical treats.
– Gold Tattly make me happy.
– The fine folks at HappyCog in Philadelphia are looking to hire a Designer.