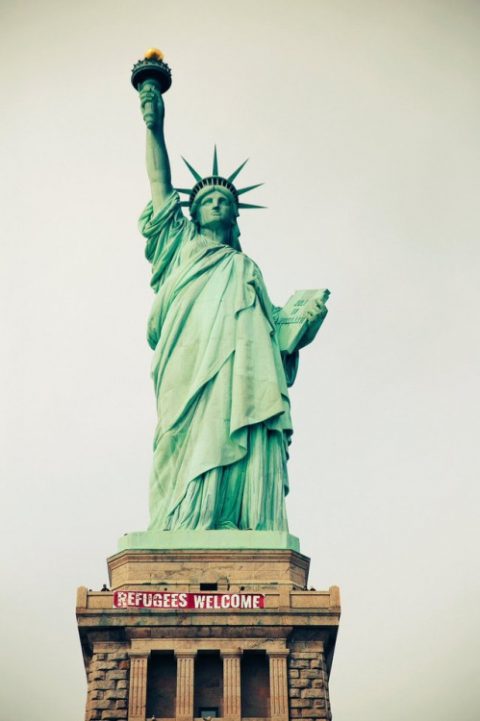 – This door stopper made me chuckle.
– This is a beautiful wall mounted scratch post.
– Courage by John Perkins.
– How to Hail a Taxi Around the World (via)
– 22 Questions to Reignite Love
– Loving this tea packaging in the shape of books.
– Doing the Right Thing > Doing Things Right
– Never thought I could get so obsessed with a ladder. But the Lucano ladder really won my design heart.
– 1 Hotel, a new hotel right next to the Brooklyn Bridge, overlooking Manhattan looks stunning.
– Boyfriends of Instagram is a humorous ode to the long-suffering boyfriends of Insta ladies around the world.
– Celebrating the design of cinema tickets.
– Just as we need food and water to thrive physically, we need to feel a sense of belonging to thrive psychologically
– A perforated yearly calendar. Fun.
– I want to go so I can learn what I should be teaching my kids so they don't have to go: Adulting School Teaches Young Adults Grown-Up Skills
– How to Use Countable to Keep Track of What Congress Is Working On
– 100% Human.
– Now that's a beautiful playground structure.
– Gumdrop science experiments.
– Screen time guidelines need to be built on evidence, not hype
– Nutella Crepe Cake. OMG!
– Next time, if you want to make sure that new information has really sunk in, you need to keep practicing a little longer; even after you think you can't possibly get any better. The Trick to Actually Remembering What You Learn
– Combatting stereotypes: How to talk to your children
– Come work with me: I am hiring a Custom Sales Manager for Tattly as well a Studio Manager for Friends Work Here.
– MailChimp made a bunch of things that sounds like their name. Just because. I <3 this company.