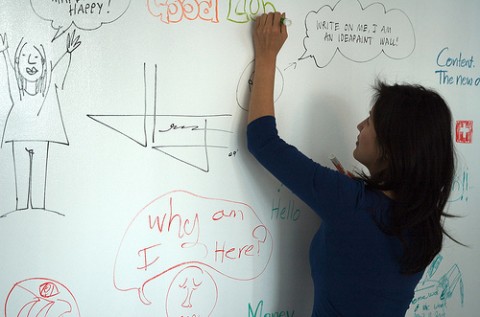 Two nights ago, we were part of an AIGA/NY organized Open Studio Tour here in DUMBO. We took the opportunity to break in our brandnew Ideapaint wall and asked everyone that stopped by to write/draw something on our giant Ideapaint (dry-erase) wall.
Ideapaint transforms any smooth surface into a dry-erase writing surface. I can't remember anything that had me as giddy and excited about like this big giant whiteboard wall. I can't wait to have a brainstorm meeting where everyon hovers around and draws and sketches! Oh, the possiblities!
Thanks for everyone that stopped by and helped us break in our wall! Check out the pictures of the event!