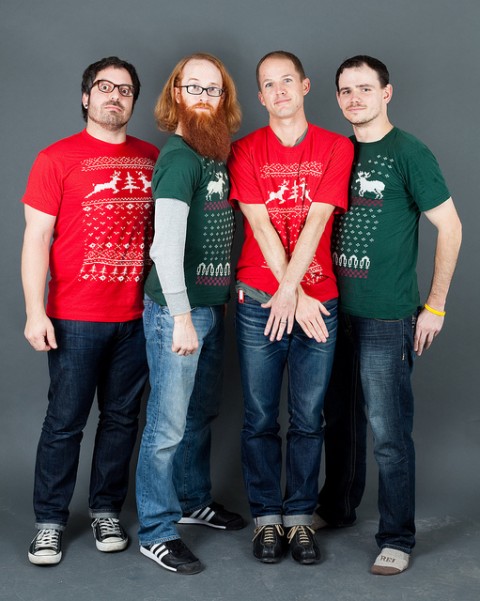 Last week I got a surprise visit at the studio by a young gentleman (insert name here) that dropped off some pretty cool Ugly Sweater T-Shirts. Perfect timing as we had an ugly sweater studiomates beerfriday planned.
What do you think of our studiomates models sporting them? From left to right: Jason, Rob, Chris and Jeremiah.
The picture was taken by wonderful Erin Sparlin. You can see all of the Ugly Sweater Portraits here.
And make sure to read Jessi's fantastic recap of the night.
Oh, and the The Ugly Sweater T-Shirts can be bought over at Vardagen.