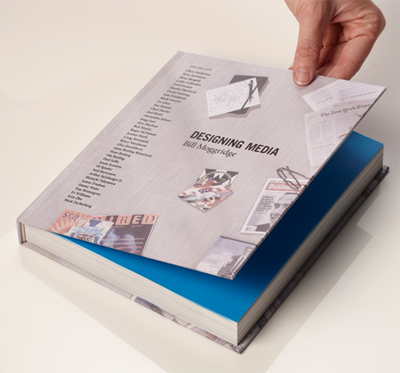 In a recent post Khoi points us to a new book called Designing Media by Bill Moggridge.
Moggridge is a renowned interaction designer and the director of the Smithsonian's Cooper-Hewitt, National Design Museum. The book features interviews with thirty-seven people who have made significant creative contributions to the design and development of media, ranging from the publisher of the New York Times to the founder of Twitter. Read more about the book here.
You can watch videos of interviews here. And download 6 chapters as a PDF here.
Watch the interview with Ira Glass below. Ira explains how he has perfected the art of narrative, hooking the listeners with an idea and keeping them engaged by the flow of events.
(I finally know what Ira Glass looks like! Yay!)

And below is an interview with Chris Anderson in which he expresses his confidence that the magazine format is here to stay, as long as it makes the most of the unique attributes of magazine design, energetically pursuing luscious images, diagrams, and illustrations, with dramatic layout and rich production values.