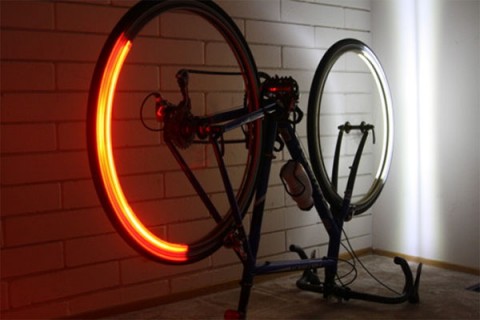 Revolights are a set of thin profile LED rings that you can attach to your bicycle rim to simulate a flashing LED light display so people can see you better on the road when you're out at night.
They are currently on Kickstarter trying to raise money to go into production. Definitely worth supporting, if you ask me.
revolights. join the revolution. from revolights on Vimeo.
(via doobybrain)