The lovely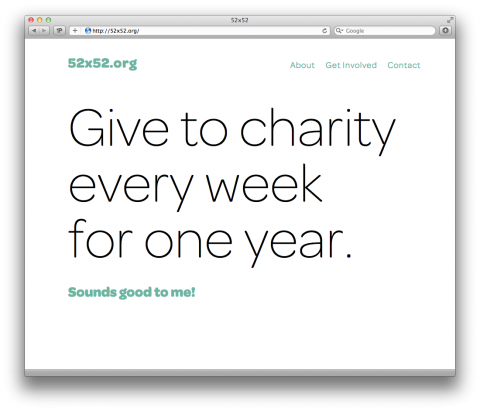 Jessica Hische just revealed her latest do-good-side-project called 52×52.org here at BrooklynBeta.
The idea: 52×52.org will help you give to charity, every week, for one year. Her site will act as a messenger, not a middle-man, asking you to donate $52 directly to the featured charity. If $52 is too much, donate $25, $15 or $10! Give whatever you can, each and every week for one year, and together we will make a giant difference. Here's the site: 52×52.org.
If you want to help Jessica to make it easier to donate/give and help her build out the site, please get in touch with her!