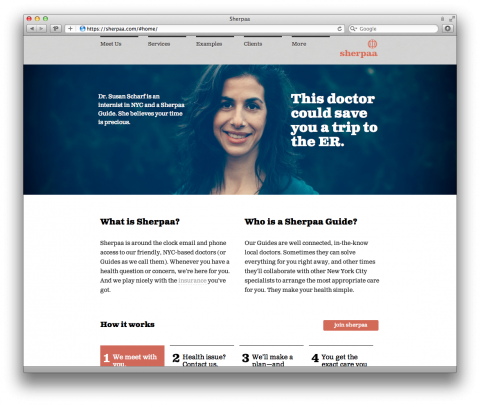 Jay Parkinson and his team just launched Sherpaa, an around the clock email and phone access to friendly, NYC-based doctors (or Guides as they call them). Whenever you have a health question or concern, they're here for you. And they play nicely with the insurance you've got.
For now, they're focusing on working exclusively with tumblr employees but will soon be signing up other NYC-based companies. If you're interested in joining Sherpaa, let them know. I am!
Jay gave an interesting CreativeMornings talk in 2010, in which he explains how he wants to change health care with help of technology and design. Worth watching.