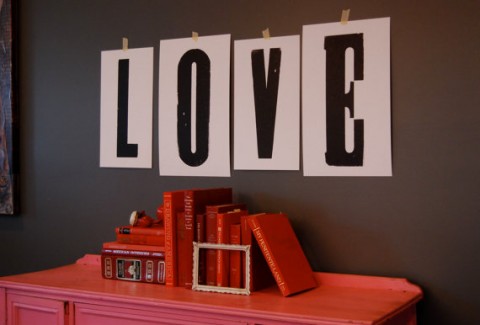 Wood type makes my heart beat faster! Check out these giant letter prints by Christie & Caleb, owners and operators of a small traditional letterpress company, located in the sunny South.
They recently were able to access three sets of rare and huge, antique wood type. These particular sets of type cam from a now defunct old print shop in Arkansas, where they were used to print giant Circus billboards in the 1940's and 50's!
The Big Letter Prints are printed on 140# cover, which is sturdy enough to lean on a shelf or mantle, or you can personalize your own words or phrases! Kids room, anyone?